Sea Cadets Overnight Stay on HMS Cavalier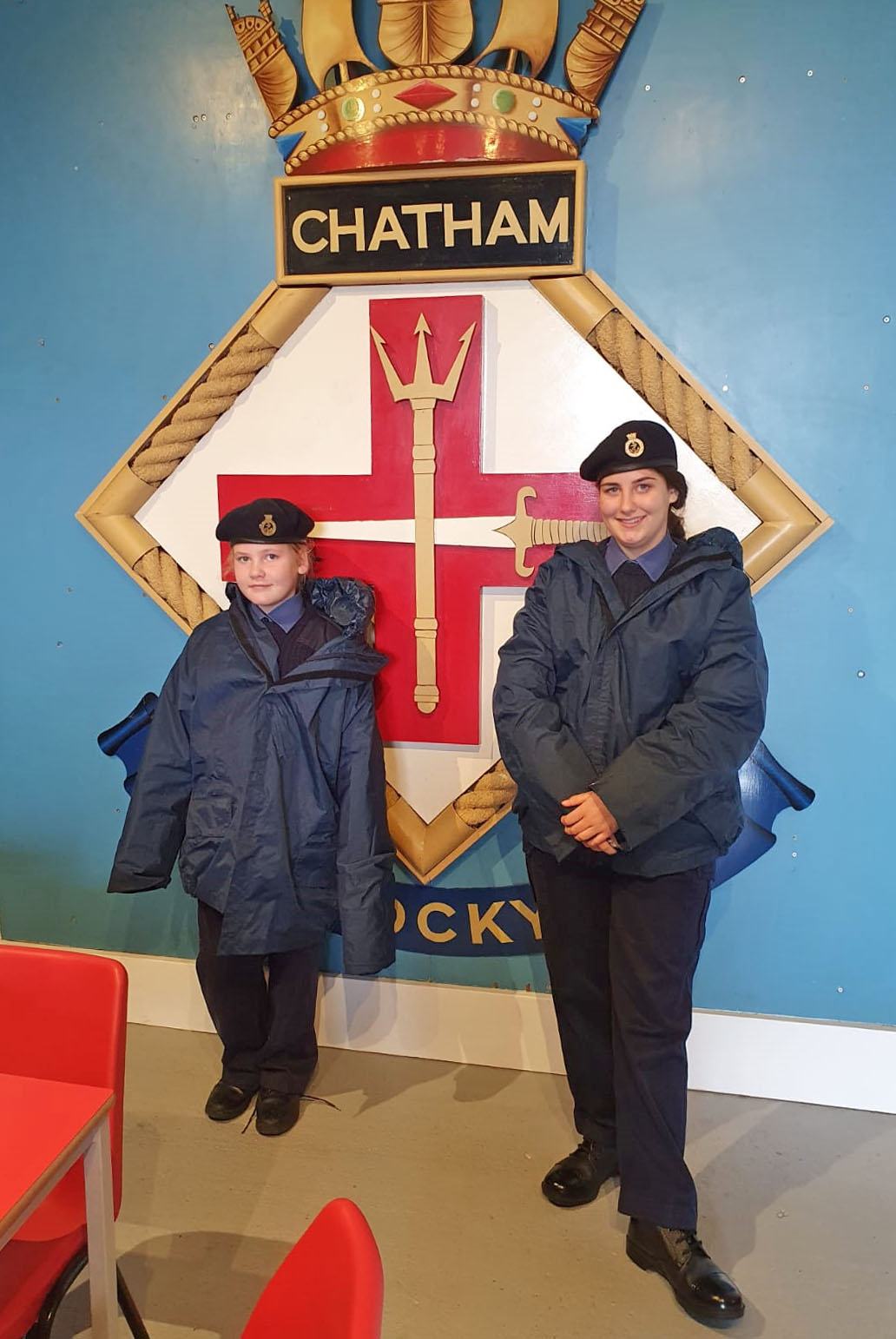 Last weekend saw the final course of the year on HMS Cavalier in Chatham Dockyard.
Cadet Daisy Cole and New Entry Cadet Julia Fedina undertook the General Naval Knowledge Course completing sessions in Seamanship, Naval History, Marching and Naval life.

Both did extremely well, staying overnight onboard HMS Cavalier. Congratulations girls! Excellent role models for TMS.