Library
Welcome to the Malling School Library, a vibrant space that students use for reading, working with friends, studying on the computers and taking part in reading groups.
In 2020 our library was moved to a new area of the school which is light and airy and easily accessible to students. The library resources including fiction and non-fiction books, resources to support the International Baccalaureate Programme, a careers library and various audio books and DVDs. The full time librarian, Mrs Sherry is available to help students with book choices, recommendations, and research and study skills. The Library is open to students before school, at break time and lunchtimes and for homework clubs after school. Our full library catalogue is also available online through 'Reading Cloud' where students can access recommended reading lists, search for and reserve physical resources, search for books in the reading level, or by genre and access appropriate and relevant websites and articles for study.
Our library has over 12,000 resources!
Key Stage 3 students have a Library lesson once a fortnight where they have time to focus on quiet reading, browse the shelves to select new books and quiz on their books through the Accelerated Reader programme. To ensure that our students have access to the very best book choices, we have recently introduced a Malling School Canon, a selection of 150 of the very best titles and 'must reads 'for young people and we would encourage students read widely from that area of the library. Students have the opportunity to participate in the Maidstone Area Book Awards and take part in an author visit based on the books they have read. Book clubs are also available for students to read as a group and discuss titles in an informal setting.
Students from Key Stage 4 and above can similarly visit the library or access the resources online. As well as articles, resources for the IB programme we also have a dedicated 'Older Readers' section available for our more mature students to continue with general reading for pleasure. The library is also used for 'one to one' tutoring, mentoring and student reading interventions.
The Malling School Library won the 'CCS Media Award' in 2014 and in 2015 was awarded Tonbridge and Malling 'Best School Library Award' by the Kent Messenger group. We were also recognised as a 'Renaissance Champion School' for Accelerated Reader in 2014.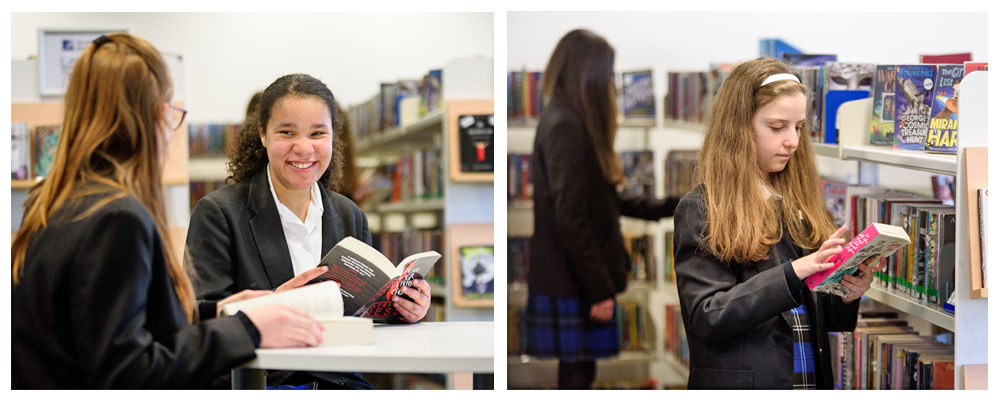 | Days | Times |
| --- | --- |
| Monday | 8:00am-4:00pm |
| Tuesday | 8:00am-4:00pm |
| Wednesday | 8:00am-4:00pm |
| Thursday | 8:00am-4:00pm |
| Friday | 8:00am-3:30pm |
Reading Cloud
Reading Cloud is a leading library management system with an online student reading community that puts your library right in the heart of your school and supports you in raising literacy standards, developing information literacy skills and encouraging students to become life-long readers.
Student Access?
CLICK HERE TO ACCESS THE READING CLOUD
Search The Malling School library for a book.
Username: your printer code (your library card number)
Password: your printer code (your library card number)
Unable to Login?
Please contact Mrs Sherry