SIMS Parent App
What is it?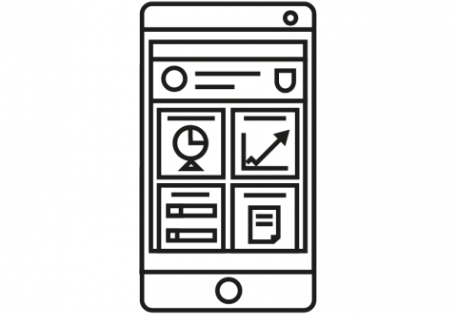 Sims Parent App is a convenient way to communicate with parents. The app works to effectively bridge the parent-teacher-student communication gap, improving academic achievement and supporting student wellbeing. Effective parental engagement in schools is key to their success and the SIMS Parent App is the ideal solution. Building on the popular SIMS Learning Gateway, it provides a convenient and accessible way for schools to communicate with Parents/Carers on all aspects of school life.
Whether it's sharing information on homework, timetables, school reports or conduct, parents can stay on top of their child's progress throughout their education. TMS can easily send automated alerts and notifications directly to parents' phones, and a clear dashboard gives parents an overview of their child's school life, making for meaningful conversation at parents' evenings.
✓ Fast access via Smart Phone App (free download from Apple Store/Play Store)
✓ Fast access to attendance, behaviour, achievements, reports, school diary and data collection
✓ Push notifications for instant information
✓ Computer access via web browser if you don't wish to download the app
We have created a video with instructions to support with the signing up process
---
SIMS Parent App FAQ
What devices can I use to access SIMS Parent?
SIMS Parent can be accessed via any desktop or laptop.
The SIMS parent app can be accessed on Apple or Android devices.
How do I log in for the first time?
You will have received an email invitation from us directing you to complete the registration process for SIMS Parent.
Parents can access the SIMS Parent website by going to https://www.simsparent.co.uk or via the SIMS Parent app.
Once the SIMS Parent app is downloaded onto a mobile device, an icon will be available on the device menu that will take you directly to the app.
Registration for SIMS Parent is completed via the SIMS ID website, where you can select the account provider you wish to register and sign in with.
I can't find my account registration email. What should I do?
If you cannot find this email, please check your junk mail and ensure it has not been marked as spam.
If you still have not received your account registration email, please click here for email support
Do I need to register separately for each of my children attending this school?
No. When you sing in to SIMS parent, events and information for all of your children attending our school will be displayed in one place.
If you are unable to see any of your children please click here and we will resolve this for you.
If I have children who attend different schools, and if each of the schools is using SIMS Parent, can I view all of my children in one place?
It is now possible for parents to use the same login details to register with multiple SIMS Parent schools. This will allow users to change school once inside SIMS Parent from a drop-down menu located on the school name in the top right-hand corner of the page
I have signed into SIMS Parent before but I can't sign in now. What should I do?
Ensure you are logged in with the correct account (i.e. the account you used during the SIMS Parent registration process).
To sign out of an incorrect account, visit the account provider's website (e.g. Google, Facebook, etc.) and sign out. Close the browser completely. Open a new browser window and log in to SIMS Parent, using the account details you used during the registration process.
Alternatively, try accessing SIMS Parent through a private browser window; this will ignore any other logged in accounts. This can be achieved using various browsers:
Internet Explorer
Hold down Ctrl + Shift on the keyboard and press P
Google Chrome
Hold down Ctrl + Shift on the keyboard and press N
Firefox
Hold down Ctrl + Shift on the keyboard and press P
Safari
Select Safari > Private Browsing.
If you still cannot sign in to SIMS Parent having followed the advice in this section, please contact your school directly for assistance.