Transition
Welcome to The Malling School
At The Malling School we are committed to ensuring the transition from primary to secondary school is a happy, exciting and smooth one. We would like your child to feel they know the school, teachers and students before September and have an established packed transition programme in place to ensure they feel part of The Malling School from the moment they hear their application has been successful.
Timeline for student transition from Key Stage 2 to Key Stage 3, the school's procedure is as follows:
Wednesday 1st March 2023- KCC allocation of school places
From the end of March to April we will be sending out our parent handbook along with our admission forms.
Thursday May 18th, 2023 - Our first transition evening. Parents, Carers and students are invited to attend a talk from our Headteacher in the school hall. The evening will conclude with parents offered the opportunity to meet key staff involved with the transition process.
From May to June the Transition team will be visiting our feeder primary schools to meet teachers and students and discuss their needs.
Thursday July 6th 2023 - Daytime, we will hold an induction day at The Malling School. This will be a day full of activities and taster lessons. Students should not attend their current Primary schools, instead they will be spending the day at Malling.
Thursday July 6th 2023 - Evening, we will hold a parent meeting at The Malling School. This will be an opportunity to hear from your son/daughter's Pastoral Leader and listen to current year 7's experiences.
Monday 7th August until Friday 11th August 2023 - Every year we hold a Summer School for our new students. We provide many activities to boost confidence, increase social skills and provide a fun learning experience. It is designed to help with transition and allow students to get used to the school and prepare them for September.
We are very happy that you have chosen The Malling School and look forward to meeting you soon.
Induction Day and Evening – Thursday 6th July
Students will be joining us for their induction day on Thursday 6th July, the day will run from 8:50am until 3:00pm. Students will be meeting their form tutor and form group, receive a tour of the school, attend a welcome assembly led by their Head of Year and take part in some lessons.
All students should wear their current Primary school uniform and bring a packed lunch, plenty of water and any weather appropriate clothing.
Please click below to complete the following short form to enable us to support the students arriving and leaving site.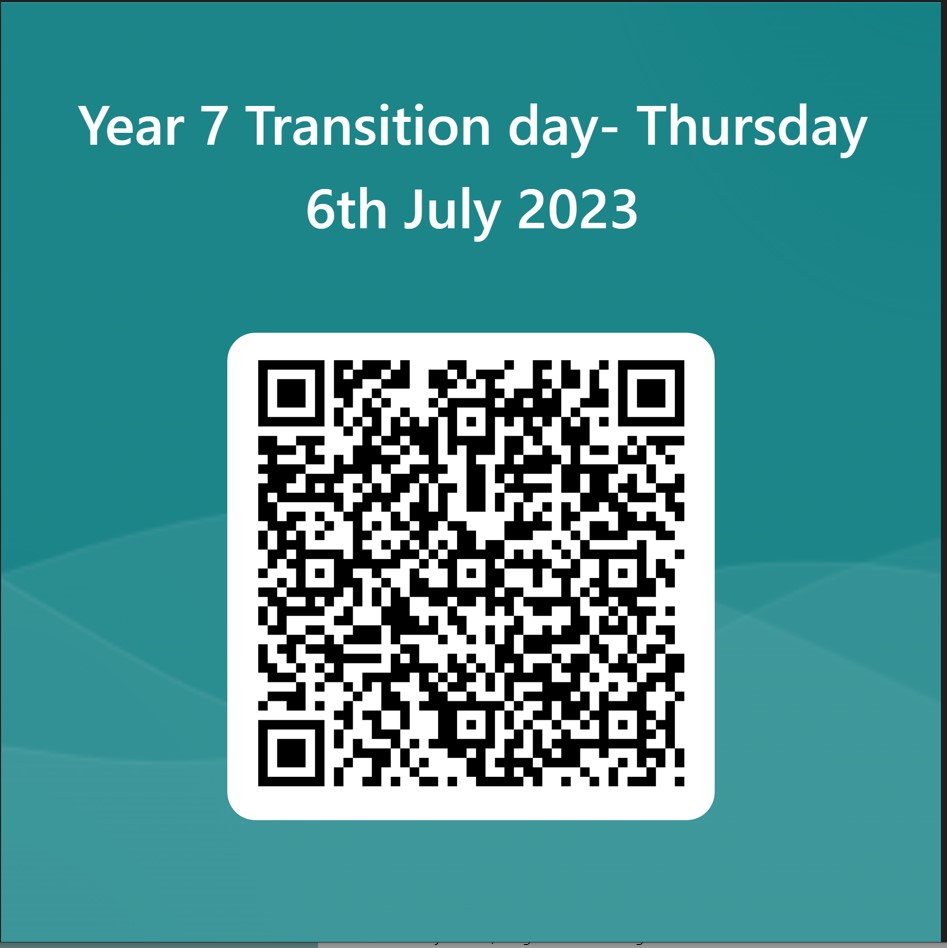 Please note parents will not be allowed onsite, students will need to be dropped off at the gate, staff will be there to meet them. Students will be brought down to the gate for collection at 3:00pm. There will be no onsite parking for the day. We advise that you either walk to our site or park in a considerate manner in the local area.
We then invite you to join us for our parent induction evening which will be taking place in the school hall, starting at 6:00pm.
We are aware that Lunsford Primary School are away on residential during this day. Parents of students from Lunsford will be communicated with separately.
Dates for your Diary
Primary School Induction Day – Thursday 6th July
Parent Induction Evening – Thursday 6th July
Summer School – Monday 7th August – Friday 11th August
First day of Term 1 – Monday 5th September
We will be closing our booking form for Summer School on the 30th June, if you would like to book a space please click or scan the QR code below.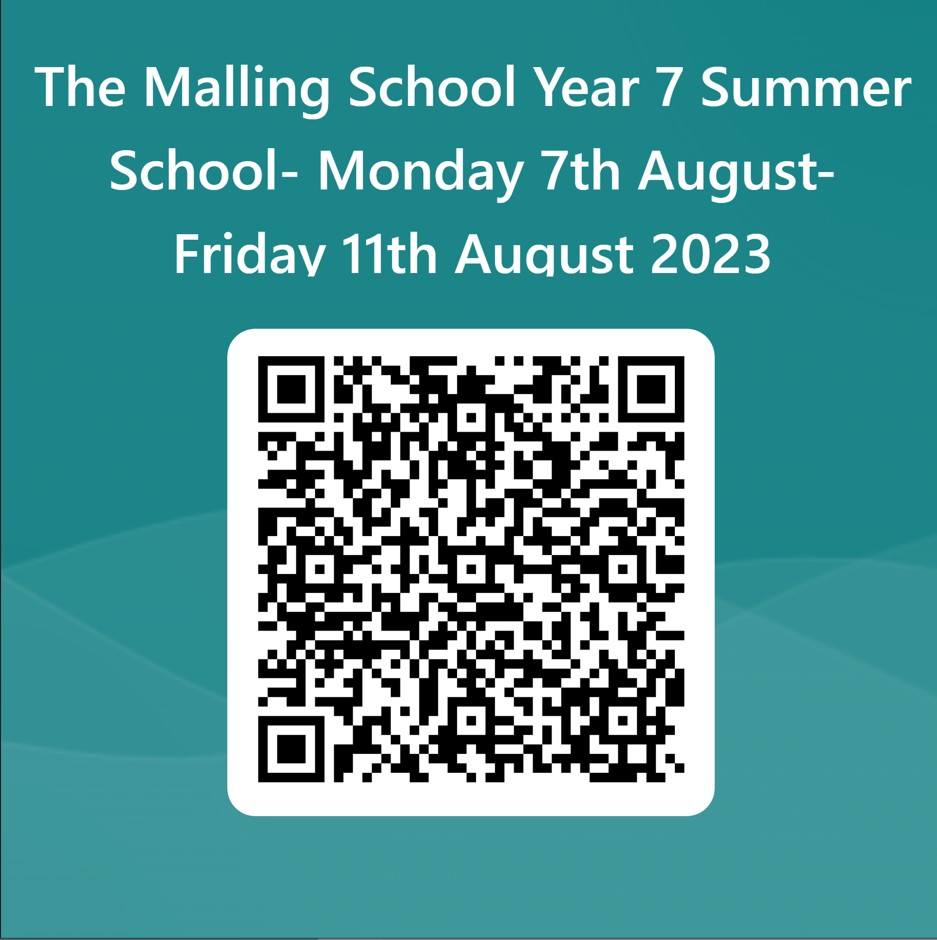 If you have any questions or queries about your child's transition to The Malling School please contact our Transition Coordinator Mrs Platt or our SRP Coordinator Mrs Cook.