Sea Cadets - Trafalgar Day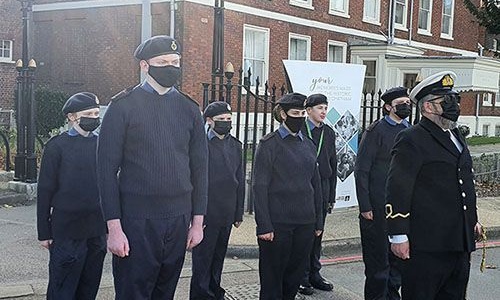 During the half-term break, 6 of our cadets paraded for one of the most important dates of the Sea Cadet calendar - Trafalgar Day. at Chatham Historic Dockyard. This was our first parade in two years, and another first, as it was the first time that we formed up as our own Division.
Please congratulate them on their excellent effort when you see then around the school: Cadets, Fin Drake, Toby Summers, Daisy Cole, Callum Hill, Aeddan Day and James Dale.