CAREERS FAIR 05/07/23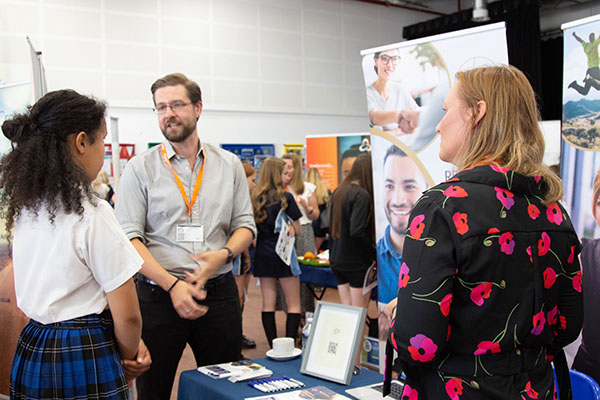 We are looking for employers to join us for our CAREERS FAIR on Wednesday 5th JULY. If you know of any employers who might want to have a stand at this fun, inspiring day then please click here to contact Angela Willis for more information.
Here is some feedback from one of our employers last year... "Can I just say, what a FANTASTIC school you have. The Careers Fair was extremely well run, it was well planned and organised, and anyone I encountered could not have been more helpful. I really liked the game that was introduced for the students to win the Amazon Voucher, that was a nice touch and really encouraged them to engage.
Your students, I have to say, are a credit to you all. They were all polite, funny, inquisitive and, for want of a better word, professional."
Lots of employers enjoyed the networking lunch provided after the event too. So many good reasons to come along! We hope to see you there!