MUSIC MARK SCHOOL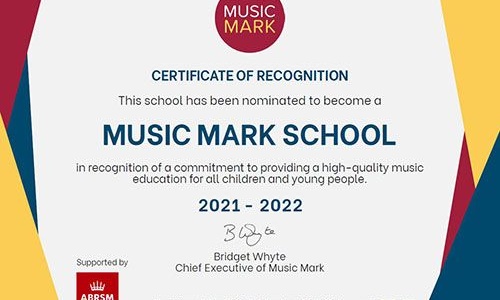 We are very pleased to share that our school was nominated by Kent Music to become a Music Mark School, recognising the value that we place on music within TMS.
Music Mark supports the hard work we do to ensure that pupils at our school are able to access and engage with a high-quality music education.
Being a Music Mark school gives us access to a range of specialised resources and enables us to champion music with their support. This is a fantastic opportunity for our school.