University
Click below to view the guide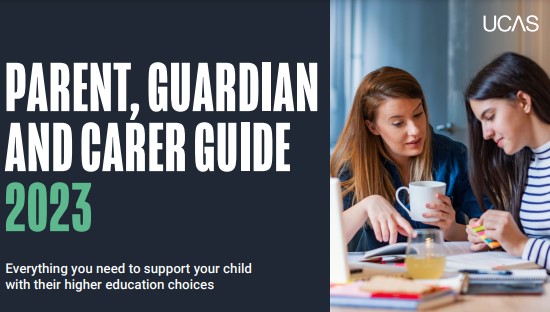 WHY GO TO UNIVERSITY
• Future proof yourself! Experts predict that up to a third of the jobs that we recognise today simply will not exist within the next 20 years. Education is a way of future-proofing your employability. The more you learn, the more choices you will have.
• Graduate jobs are on the increase. This is partly due to more there are more graduates. Employers are now able to insist on a degree
• Improve chances of gaining a high paid job; graduates earn £200,000 more over their career than non-graduates
• Access to certain professions. There are some jobs where having a degree is non-negotiable such as Social Work, Nursing, Teaching and Medicine
• Network with potential employers who have contacts within universities
• Explore a subject area you are passionate about
• Huge number of once-in-a-lifetime opportunities such as a year abroad
Applying to University
1. Choose where you want to go and what you want to study
When choosing a course consider the type of subject you want to study, how the course will be taught, how the course will be assessed and whether the course has any specific grade requirements. It is important to check that the modules you are interested in are covered. It is also worth looking for courses that include work experience as you will really appreciate that when you graduate.

When you're settling on a university, you might want to consider factors such as its location, how much it costs to live there and what kind of environment it has – a campus university or a city one, for example.

It is also really useful to go to open days – or virtual open days – to get more of a feel for what a university is really like.

And it is worth speaking to current students to get their honest opinions on everything from the course content to the accommodation. Take a look at The Student Room forum for your chosen university to see what current students have to say, and to ask them any burning questions.

2. Make sure you know all the deadlines and key dates
Get those key dates down in your diary, so you can make sure you are not missing any deadlines.

For most undergraduate courses starting in 2024, you will need to get your application in by 6pm GMT on 31 January 2024. Applications to Oxford and Cambridge, Veterinary Science, Medicine and Dentistry need to be in before 16 October 2023.
If you miss this deadline, you can still apply – the only difference will be that universities and colleges do not have to consider your application if, for example, they have already got plenty of great applicants for their course.
At the Malling School we ask students to have their UCAS applications completed by October half term of Year 13 to ensure that we can check them over, add references and get them sent off to universities.
For more information on UCAS key dates and deadlines click here

3. Check the entry requirements
Entry requirements are the criteria set by the individual universities that students need to meet to be considered for a place on the course. These will vary depending on the university and course you are applying to, with some having much tougher entry requirements than others.

You should be able to easily find each course's entry requirements on the university's website.

Entry requirements could include certain qualifications such as GCSEs, A-levels, IB, BTEC, portfolios of work, admissions tests and UCAS points.

You can find everything you need to know about the UCAS tariff here, including the points assigned to all grades for A-levels, IB, BTEC Nationals, International Baccalaureate and Welsh Baccalaureate.


4. Get your application started
Once you have chosen your dream course and university, it is time to get started on your application.

First of all, you will need to register with UCAS here. You will be able to choose up to five universities to apply to, and you will be asked to fill in your personal details, including your education history and all your qualifications.

The 6th form team will attach your reference into your application once it is all filled out – including your personal statement, but more on that below – and then send the whole thing off to UCAS.

5. Write your personal statement
Your personal statement is a really important part of your application – it's your opportunity to show what makes you a great applicant and could end up being the deciding factor between you and someone else with similar qualifications.

You can find lots more tips for writing your personal statement here.


6. Wait to start getting your offers!
There is no set date that you will hear back from the universities by, although if you submit your application by the January deadline, it will be by the beginning of May at the latest.